Deliveroo - web copy
Working with Deliveroo team, I created copy for a microsite to help inspire drivers to get involved in Apprenticeship schemes the company was running.
Working across the company with multiple stakeholders, I ensured that all key messages were conveyed, whilst making sure the copy was aligned to the Deliveroo tone of voice.
I also worked with the web team, discussing different approaches to the UX to make sure the user journey would flow well with the chosen copy messages.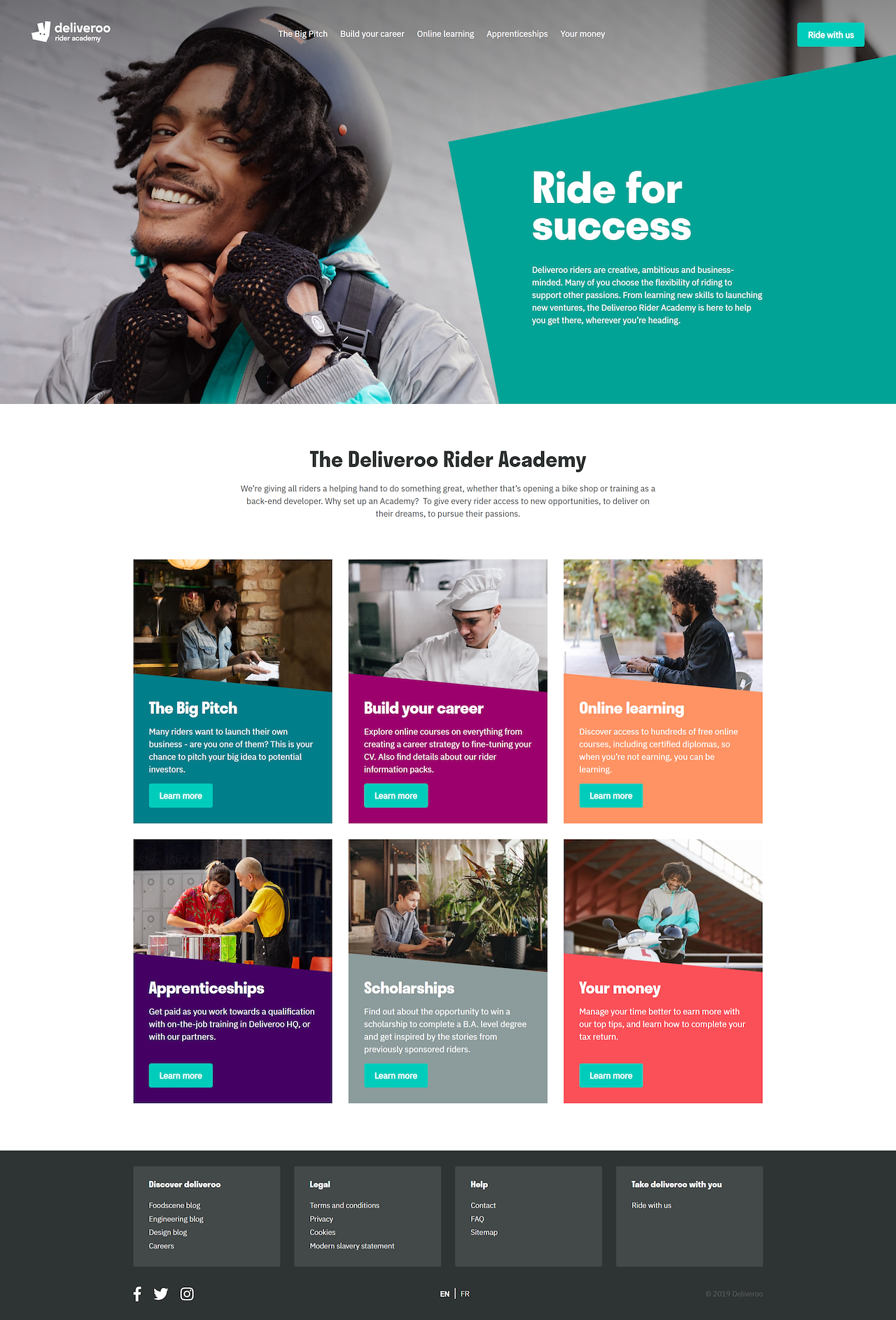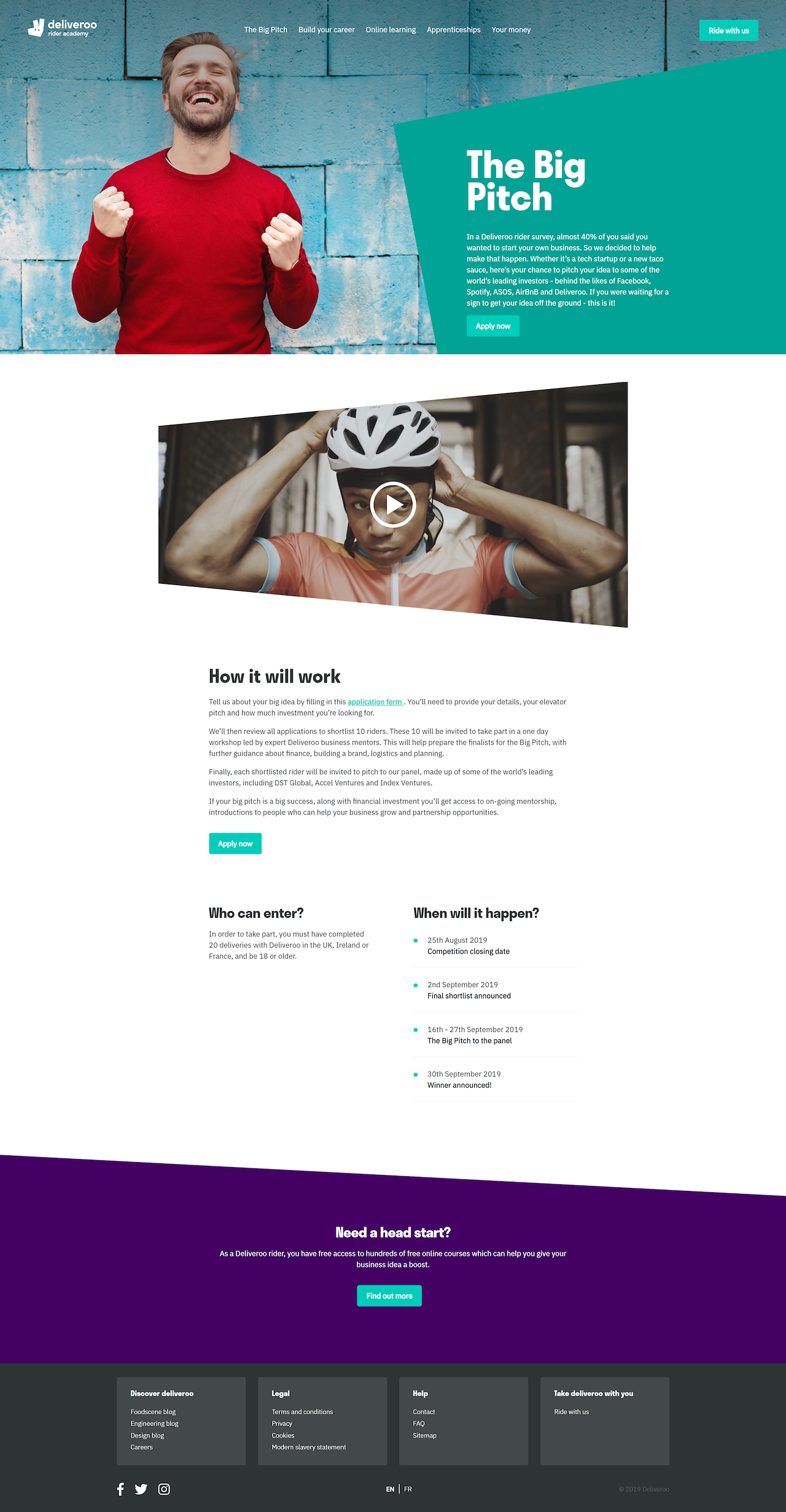 Up Next:
WE agency - employer branding